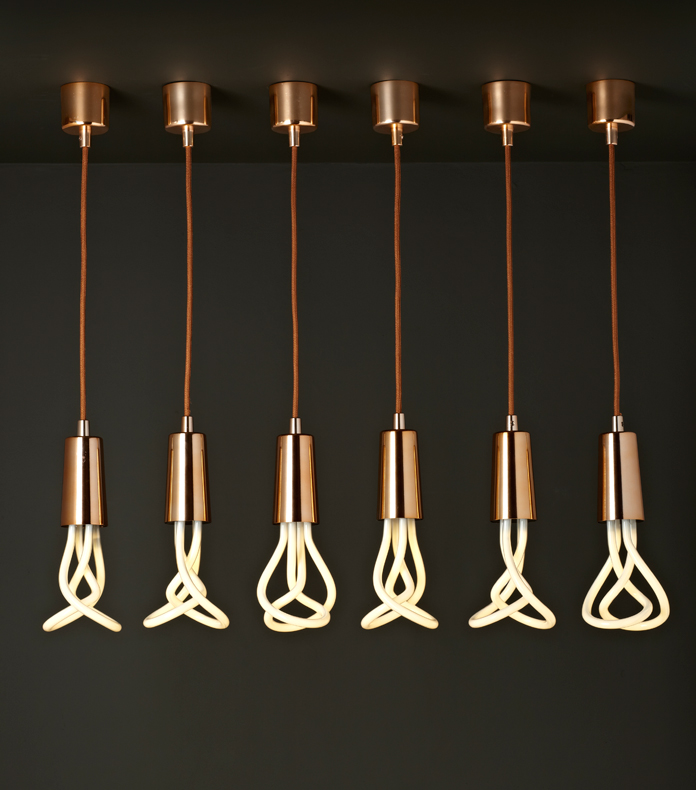 Plumen bulbs are distinguished by their elegant sculptural form. Instead of being hidden from view, as low energy light bulbs tend to be, Plumen bulbs are designed to be on show.  
By creating an attractive form, Plumen helps the customers to make an environmentally sound choice without having to compromise on style.
Launched in 2010, the Plumen family has expanded to include two designs of energy efficient light bulb and five colours of Drop Cap Pendant Sets. The Plumen 001 was awarded the Brit Insurance Design of the Year by the Design Museum in London and the prestigious Black Pencil at the D&AD awards in 2011. It is included in the permanent collections of MoMA, the Victoria & Albert Museum, the Smithosonian Cooper-Hewitt Collection, The Art Institute of Chicago and the Design Museum in Helsinki.