The Cabin Tent Bed is an A-frame bed that will make your kid feel like they're sleeping outside without having to actually go outside and deal with all the bugs. The bottom section pulls out for storage or for an additional bed.
The Camper Bed is shaped just like a classic teardrop trailer that your kids can sleep in year round. They can hang out, play with their toys, or go to sleep inside. The door opens, just like it would on a camper, and it even had cut-out windows and a retractable roof.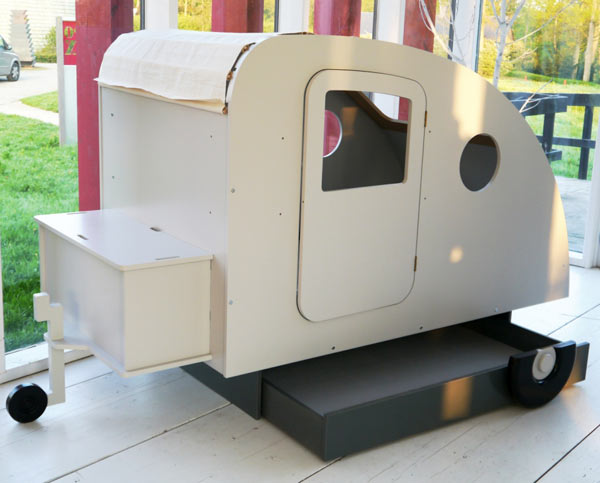 The Treehouse Bunk Bed is quite literally the coolest bunk. Kids can create their own little private haven up above, just like they would in an outdoor playhouse.